"The entire team at RFMX has been nothing shy of amazing to work with. They are friendly, quick to respond and super helpful!"

J. Brennar
Cardinal Logistics

"My experience with RFMX has been exceptional and pleasant. The communication is always fluid, and they keep me informed on any issues and deliveries. The whole team is friendly, ready to help, and great to work with."
"RFMX Warehouse is one of the best vendors I've had the pleasure of working with. They have been nothing but accommodating from receiving large shipments for my company to being there to guide me around the warehouse when I need to validate my company's stock on site. Marcy has been exceptionally helpful and understanding – especially with coordinating shipment receiving. Vivian has also been especially helpful walking me around the warehouse if there's anything I need.
Everyone at RFMX has gone above and beyond. They run an amazing, customer-focused business. If any other company or individual has large storage needs, RFMX is the best choice."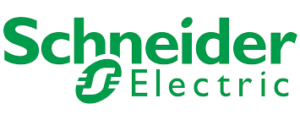 N. Launspach
Secure Power Division | Schneider Electric

"RFMX has helped make my project run smoothly! The warehouse team and Marcy are always attentive and quick to reply to any question or concerns that we may have. I enjoy working with carriers who love what they do, and it shows in their work! Thank you to all the RFMX team for all that you do, without great customer service from your carriers you cannot expect to provide good service to your customers, but it is not an issue for this Denver carrier. We are excited to continue to work with the dray and warehouse team at RFMX 
."
Y. Ochoa
Director of Operations
Westar Cartage, LLC.
"I am proud to be a business partner with Wade & Mary Houg at RFMX. We have done business together for 17 years in various capacities in the Transportation and Distribution Sector. They are our "call first" for trucking and warehouse and we are always recommending them to our Customers and Carriers. They have a great team and the service levels, communication and results have been excellent. On a personal level I am proud to have them as friends and business associates, Mary is just great and Wade is just a tremendously generous family guy, he is always there if you need him."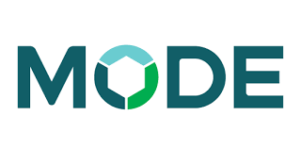 Don Bouque
General Manager
Mode Transportation

"Excellent service from beginning of the delivery to the end. Highly recommend this company. Wade and his team are first class!"
Mike DiPaolo
Co-owner
Boxwheel Trailers

"After doing business for twenty years with Wade Houg, I can attest that Wade Houg and his team at RFMX go above and beyond their customers' expectations. Whether it's transportation, warehousing or distribution services, you can count on RFMX to provide the best dependability in the business. Their dispatchers, load planners and warehouse management are always happy to help with whatever we throw their way, and are true experts in the industry. When our company needs a last minute delivery or weekend delivery, RFMX gets it done. RFMX has proven to be very trustworthy and customer oriented. Bottom line I would recommend them to anybody looking for great rates and no excuses get it done service."
Mike Sindelar
Co-owner
Boxwheel Trailers